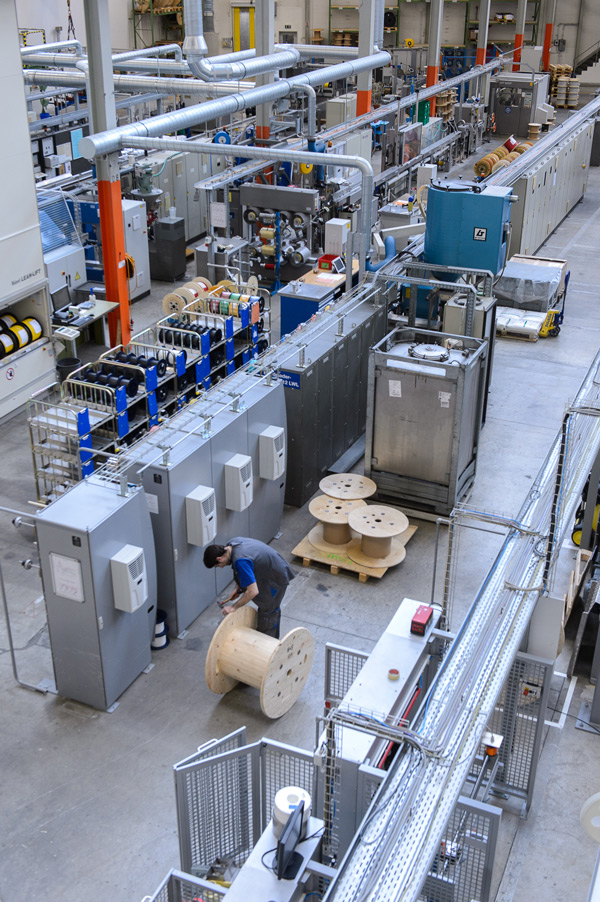 Our Partner HUBER+SUHNER
Global Headquarters: Herisau Switzerland
US Headquarters: Charlotte, NC.
The HUBER+SUHNER Group is a leading international manufacturer of electrical and optical interconnectivity components and systems. As a Connected Mobility and kitted solutions provider, we combine technological capabilities in the three core fields of Radio Frequency, Fiber Optics and Low Frequency. Our large portfolio of mobile antennas and RF components, Databus cables, fiber optic cables and connectivity management systems, traction cables and inter-vehicle jumpers have been designed specifically for deployment in both on-board vehicle and trackside railway networks. Our cables meet rigorous global standards including NFPA 130, EN45545, and GOST. No other company delivers the knowledge and experience in optimizing link budgets and system performance for rolling stock, stations and tunnels, trackside and control centers with over 30 years of successful global installations.
Assure your network reliability with our ruggedized rail-approved products, coupled with our global expertise and experience equipping trains and busses with the interconnect components needed for the successful deployment of broadband technology. Our low smoke, zero halogen railway wire and cables are optimized to improve ease of installation and optimal performance, from single core power cables, to multicore signal and fiber cables, to customized cable assemblies that meet the highest standards of fire safety and electrical performance. Kitted solutions can greatly lower cost of installation, including the elimination of fiber splicing in trackside networks utilizing pre-terminated Masterline Hybrid Fiber Optic solutions. Increase space efficiency for Control Centers with LISA fiber cabinet technology.
Partner Overview
RAILWAY SOLUTIONS
HUBER+SUHNER is the leading supplier of cables and cable systems and offers application-specific connectivity solutions for the construction of modern railway vehicles and related infrastructure. The requirements of today's rail industry include high levels of safety, reliability, energy efficiency and comfort. Moreover, rail passengers are being offered an increasing number of extras such as information services and Internet access.
PRODUCTS
Products from HUBER+SUHNER are specially developed to meet the requirements of the railway sector based on three different technologies: Low Frequency, Radio Frequency and Fiber Optics. For all three technologies HUBER+SUHNER provides customised kits and pre-assembled cable systems.
HUBER+SUHNER is your partner for all solutions in connected mobility, including cable systems and high quality conventional wire and cable wire solutions.
MSTS' principal transit professionals have a combined excess of 50 years direct experience in the Mass Transit Industry encompassing both the public and private sectors.
Sign up to stay informed of new products, new technologies, and announcements.
Contact Us
Feel free to reach out to us via phone, or email below. We will get in touch with you to discuss your needs and how we can be of assistance to you.
Address
OFFICE
10502 Greensprings Drive, Tampa, FL 33626 WAREHOUSE
12904 Dupont Cir. Suite 900, Tampa, FL 33626
Phone Number
USA 813.453.7551 CA 705.229.8866